A new platform has just been launched in beta. It is called Imagination for people, a collaborative platform dedicated to social innovation. The projects listed on the platform have to be for the public good, they have to be disruptive (so a "worldwide first") and it needs to be able to scale.
We were presented with eight different ideas in this vein:
La Ruche qui dit Oui a way to disintermediate wholesalers and supermarkets from the farmer client relationship by creating "hives" of consumers that pool their demand.
Mocaplab does motion capture services. He is talking about using motion capture to create a tool to record, play and edit the natural language of many deaf people: sign language. This is a challenge because you need to capture the motion of not only the fingers and hands, but also the face and eye movements. I find this completely fascinating. One thing I wonder about though is what standard you would use to digitise the language, how else will you be able to synthesize the language.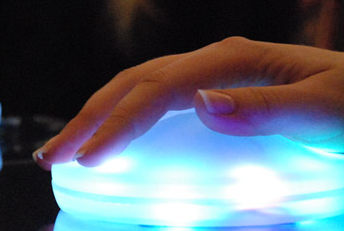 [vimeo http://vimeo.com/20243778]
A project that creates a new definition of "health" for a new generation of digital native patients. It consists of multiple smaller on the edges between the social sphere, the physical sphere and the cognitive sphere. Read more here.
Eli Commins has developed the Breaking project. Commins tells the story of how he followed an Iranian young man on Twitter who wasn't at all interested in the electoral process going on there. As the electoral process continued the young man slowly started to become an activitist. Commins then decided to get together a diverse set of testimonies from Iran and try and find a way to visualize this on stage.