In the Netherlands we have an organization called Kennisnet (literally translated as "Knowledgenet") that was created by the Dutch government to be a center of expertise, facilitation and innovation around the topic of Information Technology and learning.
Recently they have started a project titled #4T2 where they bring together 42 people to shape their innovation agenda. The group of 42 consists of 21 learners, young people who have shown that they are special in some way and 21 professionals, people with an interest in learning and technology (I am part of this second group):
We had our first session on May 21st. The presence of 21 young and extremely bright people made me feel old (and inconsequential) to be frank. I realized that there is a new generation and that I have lost touch with them since I left my teaching job more than 5 years ago.
I had interesting conversations with Robert van Hoesel who is helping kickstart a new mobile provider for young people *bliep and with Niels Gouman who runs the website and consultancy business Strategisch Lui ("strategically lazy") where he teaches freelancers how to be more effective with their time.
The young people had to introduce the professionals and vice versa. Dzifa Kusenuh had the task to introduce me. Her printer wasn't working so she decided to draw two pictures and talk to them.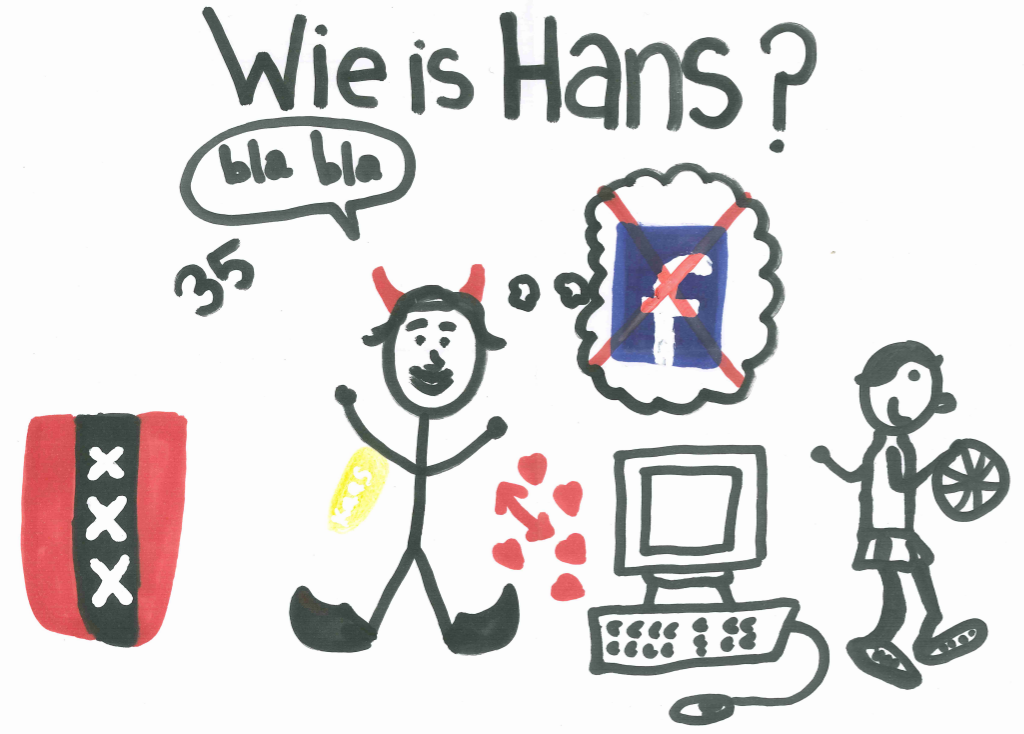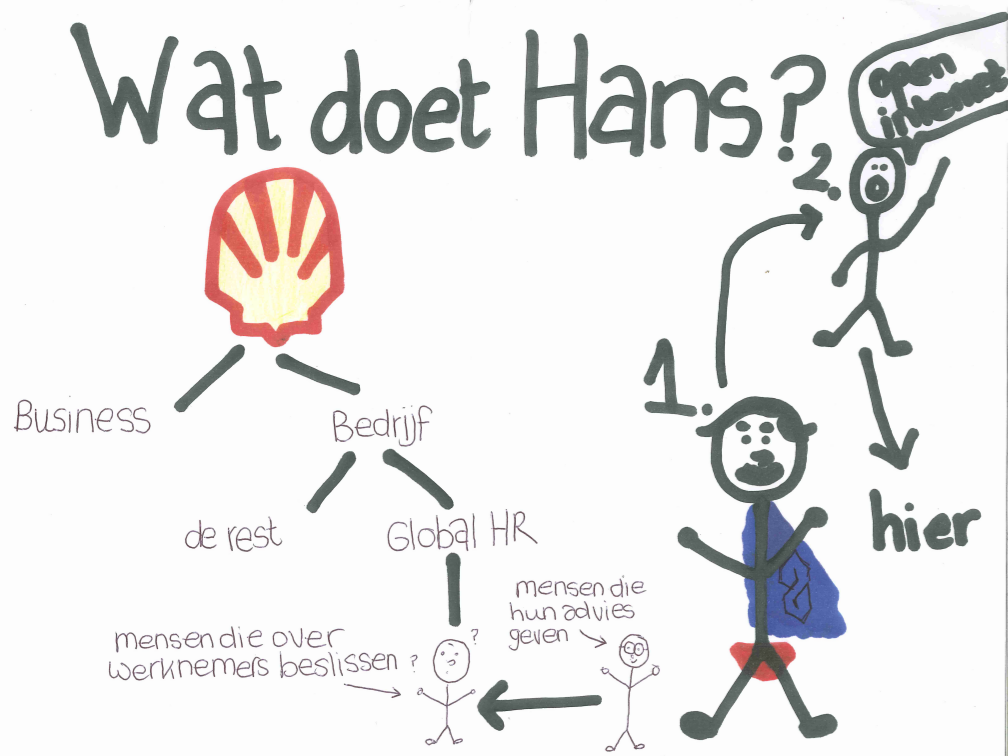 I loved seeing what she picked up on from the 30 minute phone conversation we had (check her interpretation of the org-chart for example). I guess this is the "essential Hans", thank you Dzifa!
I'll try and make sure to blog about the next meeting where we will discuss some of Kennisnet's innovation themes.