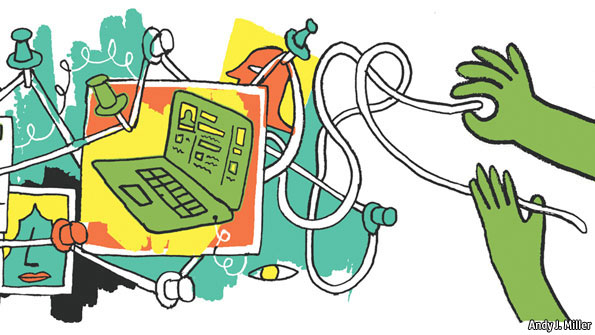 George Siemens has written about the upcoming Learning and Knowledge Analytics 2011 course (#lak11). After reading the very interesting draft syllabus I have decided to actively participate. This means you should be seeing reflections about the course in this very blog soon. The dedicated Moodle site for the course asks participants to introduce themselves and write about their course expectations. I have posted the following:
I am a 34 year old guy from Amsterdam in the Netherlands. I work as the "Innovation Manager for Global Learning Technologies" at Shell International (at the headquarters in The Hague). Before this job I was heavily involved with the Moodle project as an e-learning consultant working for the Dutch Moodle Partner (Stoas Learning). Before that I was a teacher at a high school in Amsterdam (I taught PE and project based education).

I love technology and am deeply interested in how it affects society. One of my business cards uses my favourite quote (from Yochai Benkler): "Technology creates feasibility spaces for social practice" (see here for more context). To me, this open course is an example too of a practice enabled by technological possibilities.

My blog can be found at http://blog.hansdezwart.info and you should also find links to my other social networking presences there. I try to blog regularly and what I write on this course is here.

I intend to actively participate in this course. For me this means:

Spending time to read and annotate all the course materials during my commute (1.5 hours each way) on my iPad.
Writing reflections at least once a week on my blog
Doing all the suggested activities and participate actively in the Moodle forums.
Try to attend the weekly live Elluminate sessions (if the timezone agrees with my schedule) or at least watch the recordings.

If I manage to the above, then the course will be a success for me. The topic is inherently fascinating to me and I would love to be helped with how learning and knowledge analytics could help my professional practice.

Looking forward to meeting other participants and learning together!
It would be great if some of my readers would also be able to join!