Philippe Lemoine and Roger Malina have been listening to the Lift sessions and will share their takeaways, and personal, highly subjective feedback on the conference in the last part of the event.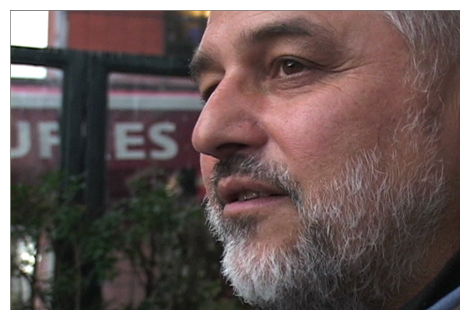 Roger Malina is convinced that neither technology or science have an inherent moral compass (the enlightenment has failed: we are still in a century of famines). We have built an unsustainable society and urgently need the help of the Arts and the Humanities. Sustainability is a cultural and social problem.
His first warning: beware of techno-philia (what is the title of this blog again?).
For him Lift 2011 France has foregrounded cultural appropriation and transformation as a key enabling factor, but we need to make a distinction between the "feel good" homeopathic solutions to the world's problems versus systemic change. Roger does not believe that science and technology are driven by governments and big organizations. He calls "bullshit": they are driven culturally, so look at the current youth.
He wants to remind us that curiosity has transformed from a Christian sin to a modern virtue.
Finally he wants to re-emphasize that innovation is situated: it is embodied, enacted, social and collective. This means he is very suspicious of large scale initiatives that try to institutionalize innovation (like the EU Innovation Futures project).
The Leonardo foundation is trying to cross-fertilize art, science and technology. We need more places like this in our society.
Philippe Lemoin speak in French and without slides. In good French tradition it takes him no effort to be very "intellectual" in his commentary on the conference. His conclusion: yes, we have to be radical!