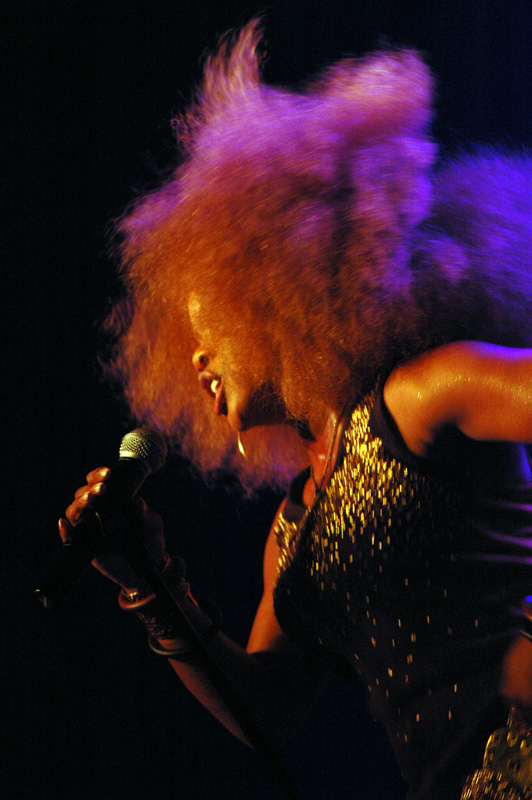 Ever since I attended a conference in a Disney World resort in Orlando I have been meaning to write a very cynical post about how authenticity is disappearing from our society (think Epcot: I visited Germany, Japan and Coronado Springs in twenty minutes total). In the post I would lament on how nothing is real anymore and that everything is fake. Have you looked at any ad in Wired recently? 100% photoshopped. Have you been to the great wall of China? No part of it is really old, it has all been "renovated". Whenever I go anywhere or look at anything the experience that is delivered to me seems over-engineered.
I have decided not to write that post. I experienced some authenticity tonight: Leela James in the Melkweg in Amsterdam. This is the best concert I have ever attended. It was better than John Legend in Bruxelles, better than Postmen in the Melkweg. Even better than Zap Mama in the Westergasfabriek. Leela rocked the house for over two hours and showed that we still have artists that can express true feelings on the stage (shame on you Maxwell). The intensity of her show was incredible and her voice is truly exceptional.
Thank you Leela for keeping it real.